Social Responsibility: a vision embedded in our core values
Our company has been driven by a vision from the start: to be the infrastructure provider for the digital society, facilitating secure and qualified data exchange. By achieving this, our founders hoped to increase efficiency for business owners, citizens and the government alike. Sustainability is a core principle behind this ambition, as digitisation reduces the need for paper in information flows.
In short, the pursuit of social good is part of our DNA. In 2016, we took steps to formalise this by obtaining the CSR Performance Ladder certification. This certifiable Dutch standard for Corporate Social Responsibility makes our activities in this area more tangible, objective and verifiable. We are proud to say we got the certification in 2017. Since then, our Corporate Social Responsibility activities are governed by this standard.

Employee happiness and inclusion
To drive ownership and uphold our values, we start by promoting diversity and inclusion. Our team is the protagonist when it comes to CSR. We are committed to building a company that is multicultural and representative of the world we inhabit. We are also devoted to employee happiness.
That is why we have formed an employee happiness and a diversity and inclusion committee to make progress and keep us accountable in these areas.

Services for improved sustainability reporting
Unlike financial information, sustainability reporting data is often not stored and organised in a systematic way. Even for relatively small companies, creating a sustainability report can take weeks. Lack of standardisation and ambiguous definitions make it very hard to benchmark and quantify the progress that companies make.
To address this challenge, Visma Connect created the world's first modular platform for preparing, submitting, processing and benchmarking sustainability reports in a uniform and standardised way, based on the GRI framework and the UN Sustainability Goals.

Supporting local communities
CSR cannot happen in a vacuum. We rely on partners to put our principles into practice as well. Ecoware is one of those partners. Located in Zoetermeer, a bike ride away from our office, this foundation provides education and skills training for people who have difficulties entering the job market. Since 2014, we donate our unused computers and monitors to Ecoware for use in their training programs.
Ecoware teaches students to repair the equipment and develop technician skills. Once they fix them, they donate or sell these computers, for a very small fee, to families in need. Ecoware also uses our computers for students to submit their job applications. When computers cannot be repaired, we ensure they are properly recycled instead.

Second-hand and energy-efficient furniture
Our sustainability activities start in the office, with responsible purchasing. As a rule, we only buy things that we need. All the furniture we buy is also second-hand. Kudos to our facilities department for proving that you can purchase used furniture that is not subpar, and also looks stylish!
Our lighting and computers are energy efficient as well. We only use equipment with the highest grade energy certification.
Say goodbye to reporting variability and ease administrative burdens. Visma Connect is the foremost supplier of tools, taxonomies and expertise for information and data exchange, sustainability and accountability reporting.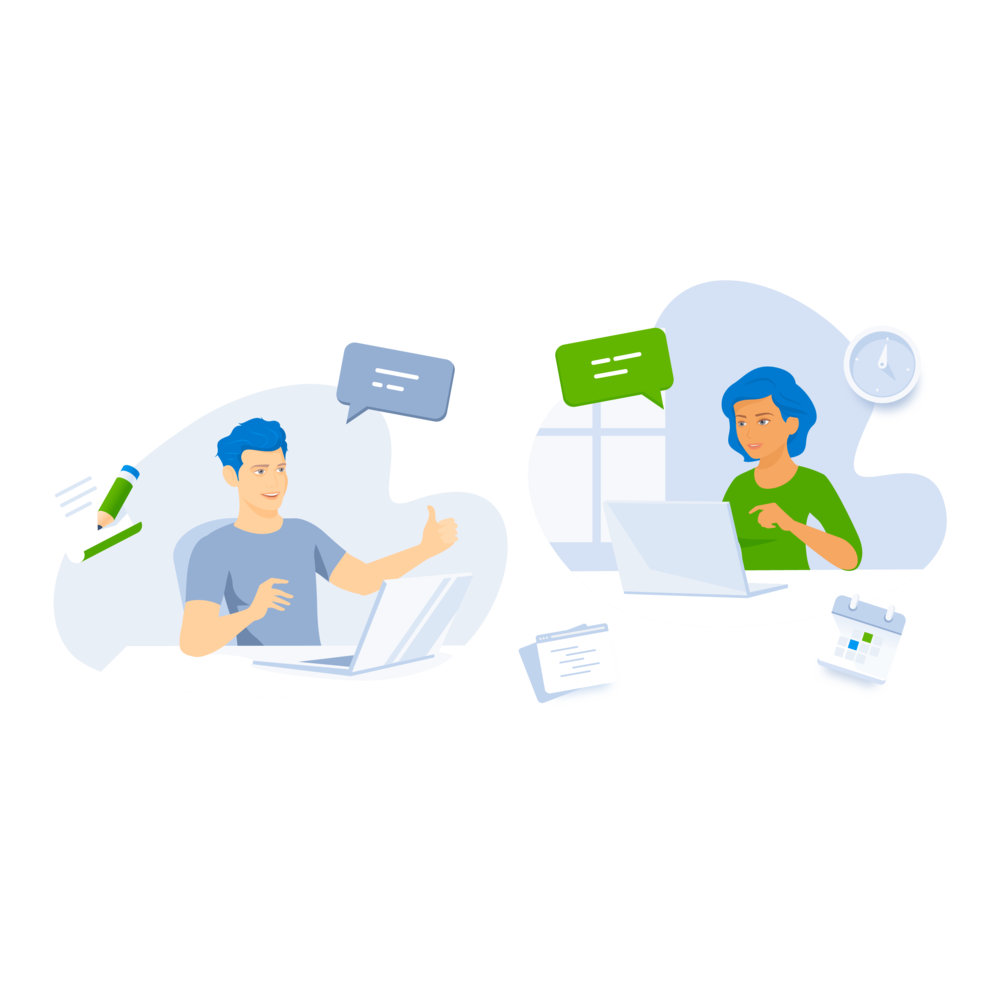 Join Visma Connect
Contact Us
088-1161800
Useful Pages
© 2023 Visma Connect BV